Lucky Number 3
When you're as cute as this kid…
When you're the third brother, the third grandkid, the third grandson and…
it's  your birthday and you're turning three.  (it's a really big deal)
You're "Lucky Number 3".
I decided to make him a special shirt for his birthday.
Making a special shirt for a special occasion is really easy when you have iron-on
embroidered letters from Joy.
Directions:
 Set iron to cotton setting, approx. 350°, or follow garment care label.
Remove letters from sheet.  Position letters with shiny side down onto the t-shirt.
Cover letters with a fine cloth.  With firm pressure, iron cloth over the letters for 30 seconds.
Turn t-shirt inside out and iron the back of the letters for 30 seconds.
Allow to cool for 1 minute before handling.
Turn shirt inside out when washing.
"This is a sponsored post.  As a member of the Joy® Design Team I have been provided product and compensation in exchange for my creative ideas.  The views and opinions are my own.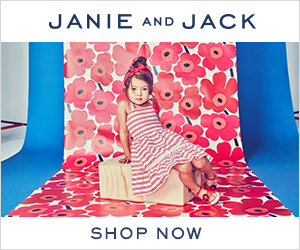 *Disclosure:  This blog uses affiliate links.  If you choose to make a purchase using one of the links, I receive a small commission (at no additional cost to you) that helps offset the costs of maintaining this blog.  Thanks for your support!